History of the Lynchburg Symphony Youth Orchestra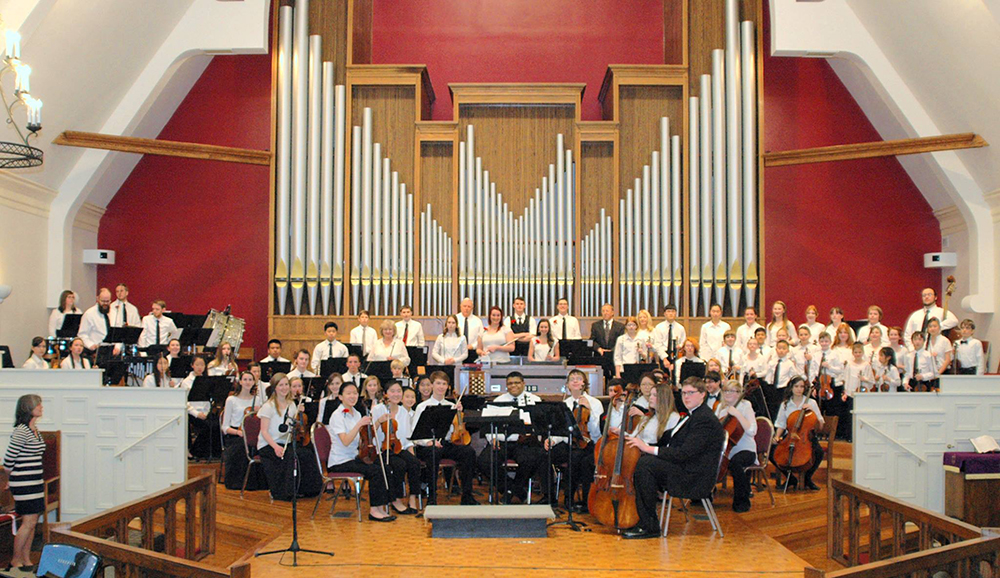 The Lynchburg Symphony Youth Orchestra and the Junior Strings Ensemble were started in September 2001 by Mr. Bruce Habitzruther and Mrs. Ellen Habitzruther. This began as a new and exciting opportunity for young musicians from the Central Virginia region. Sixty-seven students from eighteen different high schools and home-schooled students auditioned for placement in the newly formed Lynchburg Symphony Youth Orchestra and Junior Strings Ensemble.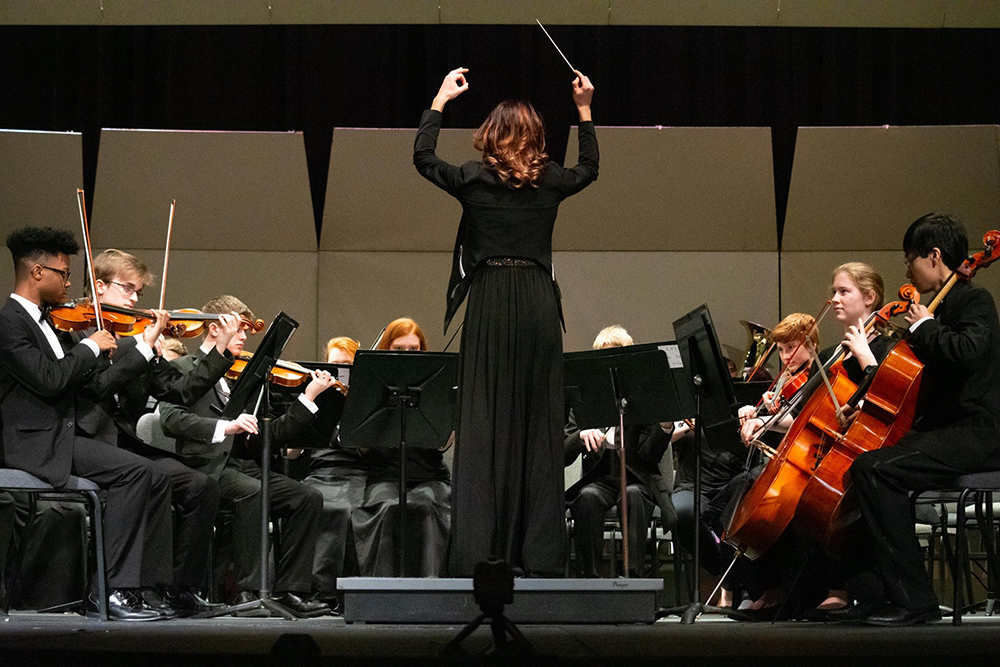 Mr. and Mrs. Habitzruther retired after the 2018-2019 season, and the LSYO continued its commitment to music education and the arts in Central Virginia under the direction of Ms. Gina DiCarlo.  After an excellent December concert with a new conductor and a promising semester of winter rehearsals, the 2019-2020 season was interrupted by the COVID-19 pandemic and the March 2020 concert was cancelled.
For the 2020-2021 season, Ms. DiCarlo and the LSYO parent board brainstormed and worked to find a way that our young musicians could safely make music together and share that music with the community.  To provide a safe opportunity for our musicians to rehearse and perform, we divided the orchestra into small chamber groups of four or five. These groups rehearsed outdoors at designated host homes. LSYO families volunteered their patios, porches, and back yards so our chamber groups could have open space in which to safely rehearse.
For many of our musicians, this was their first experience with chamber music and with working together as a small group, which is very different from the orchestra dynamic. Coaches from the Lynchburg Symphony Orchestra and the Lynchburg music education community provided guidance and instruction. The chamber performances were presented as livestream concerts, providing the unique opportunity for LSYO musicians to perform for friends and family from around the world.
We're all so proud of how these young musicians rose to the challenge, learning new skills and techniques, and took responsibility for their rehearsal time.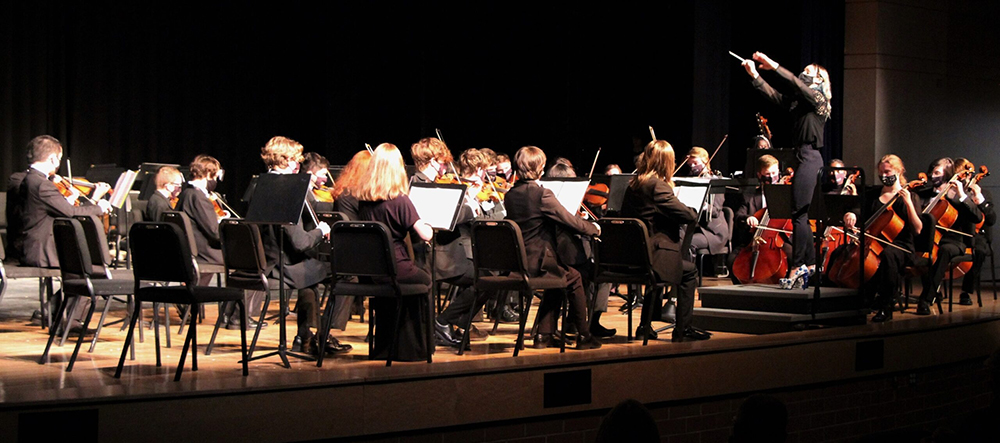 In July 2021 the LSYO merged with the Lynchburg Symphony Orchestra, which will provide even more opportunities for performance and collaboration.  The LSYO returned to in-person, full ensemble rehearsals for the 2021-2022 season and with enrollment nearly restored to pre-pandemic numbers, successfully presented two concerts for in-person audiences. 
The LSYO looks forward to many more seasons of supporting the musical stars of tomorrow.

Lynchburg Symphony Orchestra 
621 Court Street
Lynchburg, VA 24504