David Glover – LSO Conductor/Music Director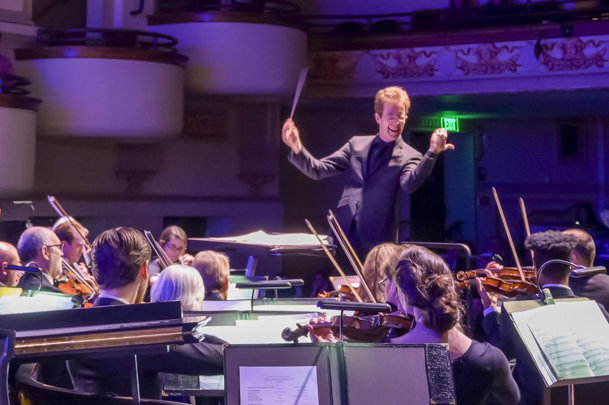 David Glover was named LSO Music Director and Conductor prior to the 2019-2020 season. Known for his exciting and passionate music making, Glover is recognized as one of the rising stars of his generation. He recently concluded a tenure as the Associate Conductor of the North Carolina Symphony where he led numerous high-profit concerts. That included a last-minute performance of Carmina Burana, in which Glover stepped in for Music Director Grant Llewellyn, the opening classical concert of the Symphony's new hall in Wilmington, NC, and two-state-wide tours.
 In addition to his position in Lynchburg, Glover is currently the conductor of the Triangle Youth Philharmonic in Raleigh, NC, and artistic director of its parent organization, the Philharmonic Association. Recently, Glover has made return guest appearances with the Charlotte Symphony, and at Furman University. He lives in Cary, NC, with his wife Emily, a violinist with the North Carolina Symphony, and their daughter Maia.
Lynchburg Symphony Orchestra 
621 Court Street
Lynchburg, VA 24504