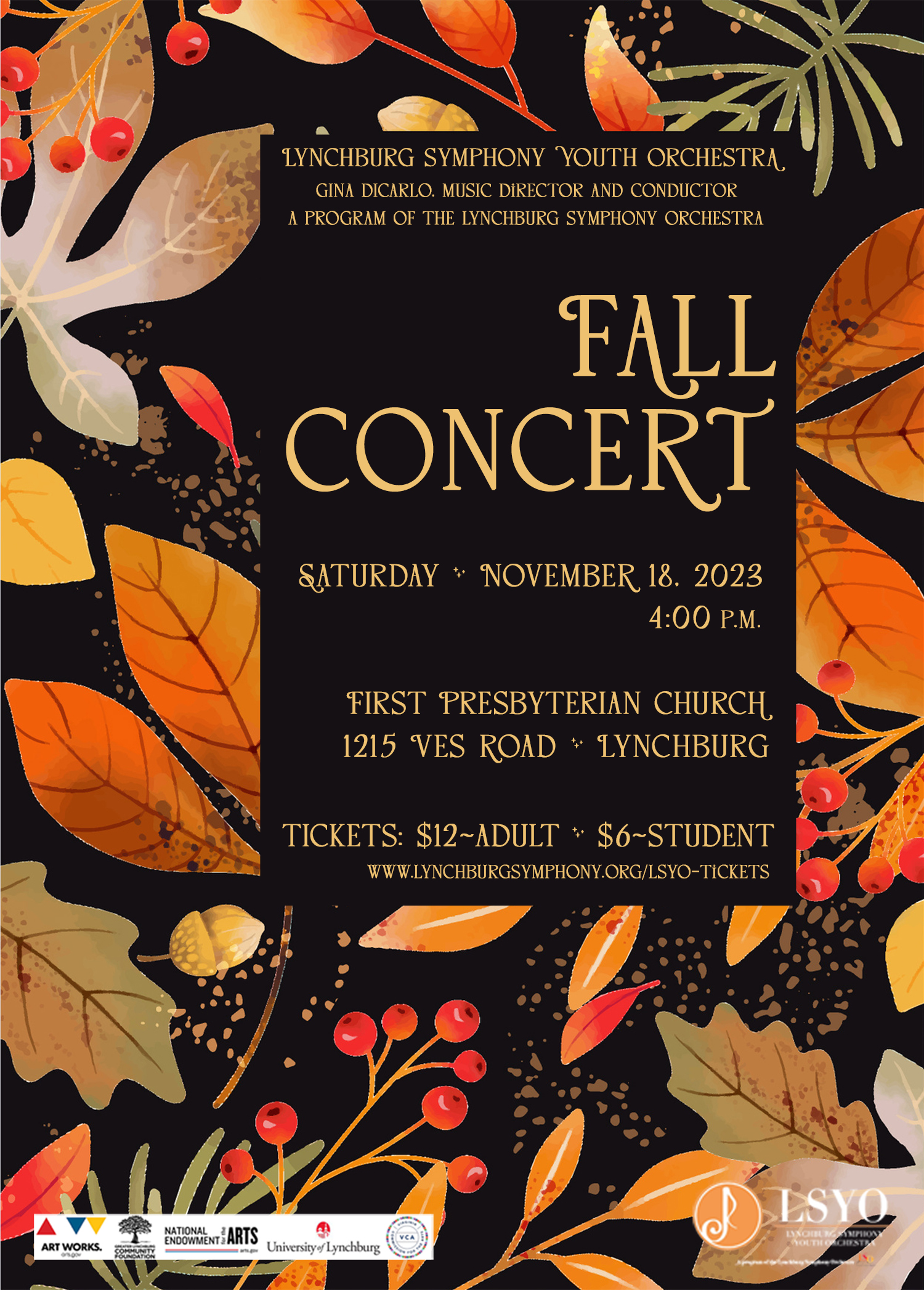 November 18, 2023 4:00 pm
Hear the musical stars of tomorrow as the Lynchburg Symphony Youth Orchestra String and Symphonic ensembles present their Fall Concert, under the direction of Gina DiCarlo.

First Presbyterian Church
1215 VES Road
Lynchburg, Virginia 24503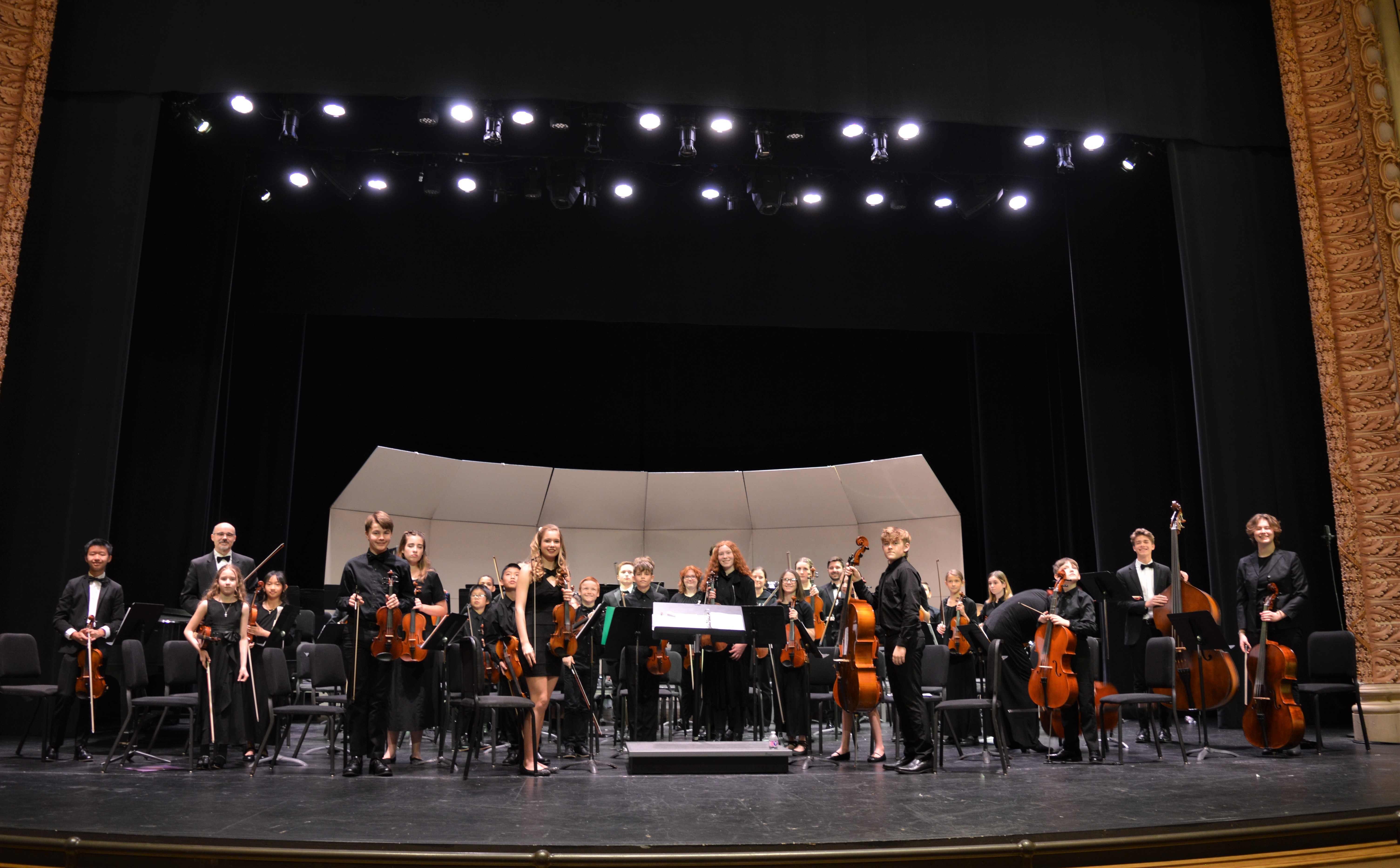 Join the Lynchburg Symphony Youth Orchestra for a lively afternoon of classical and popular favorites. The highlight of the concert will be 2024 Concerto Competition Winner.  Don't miss this opportunity to see the stars of tomorrow!
Academy Center of the Arts
600 Main Street
Lynchburg, Virginia 24504
LSYO chamber groups will perform works ranging from Giovanni Gabrieli to Philip Glass.

Sydnor Performance Hall
University of Lynchburg
1501 Lakeside Drive
Lynchburg, Virginia 24501
Recent Concerts: 2022-2023 Season
November 19, 2022 4:00 pm
First Presbyterian Church
1215 VES Road
Lynchburg, Virginia 24503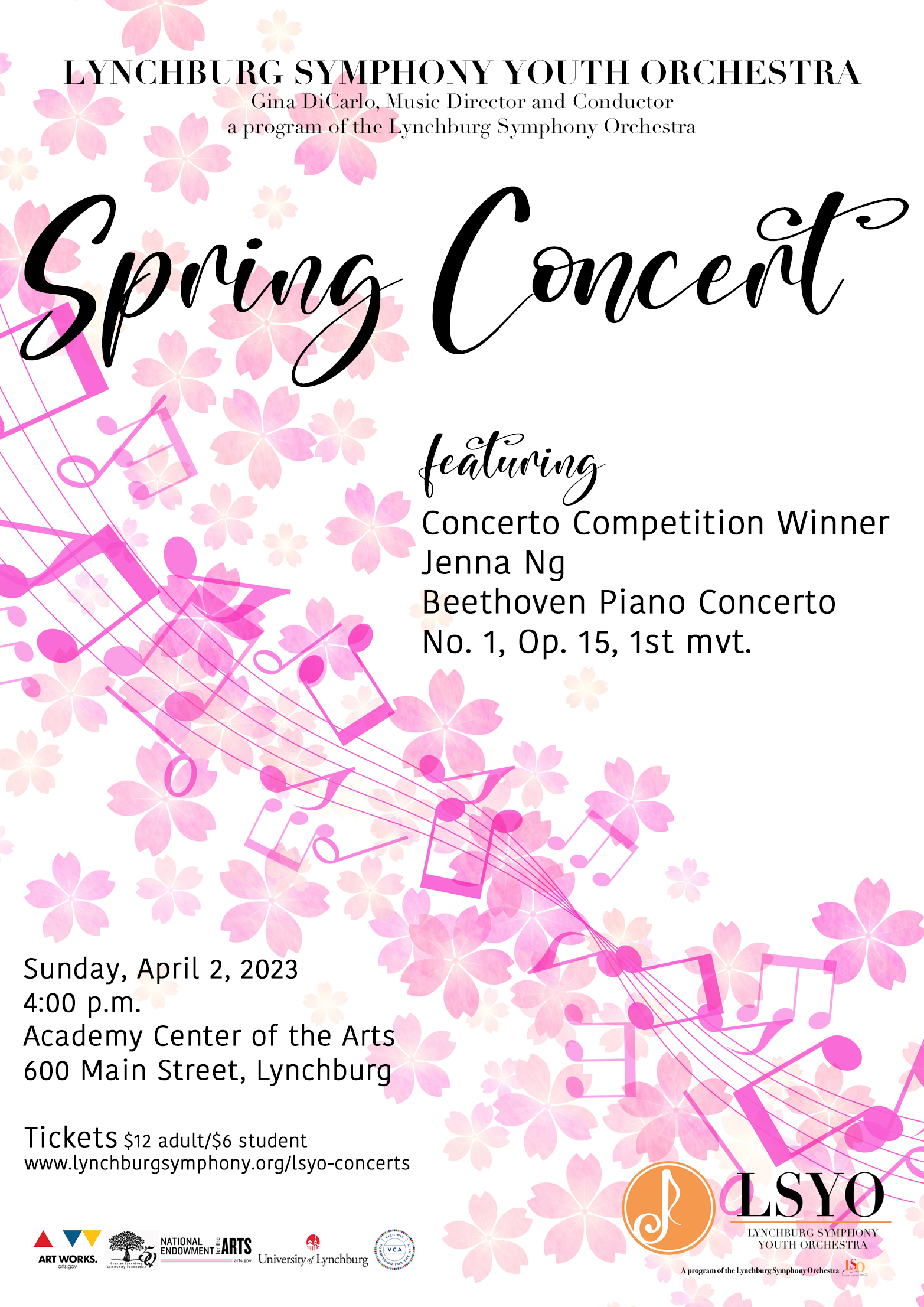 Academy Center of the Arts
600 Main Street
Lynchburg, Virginia 24504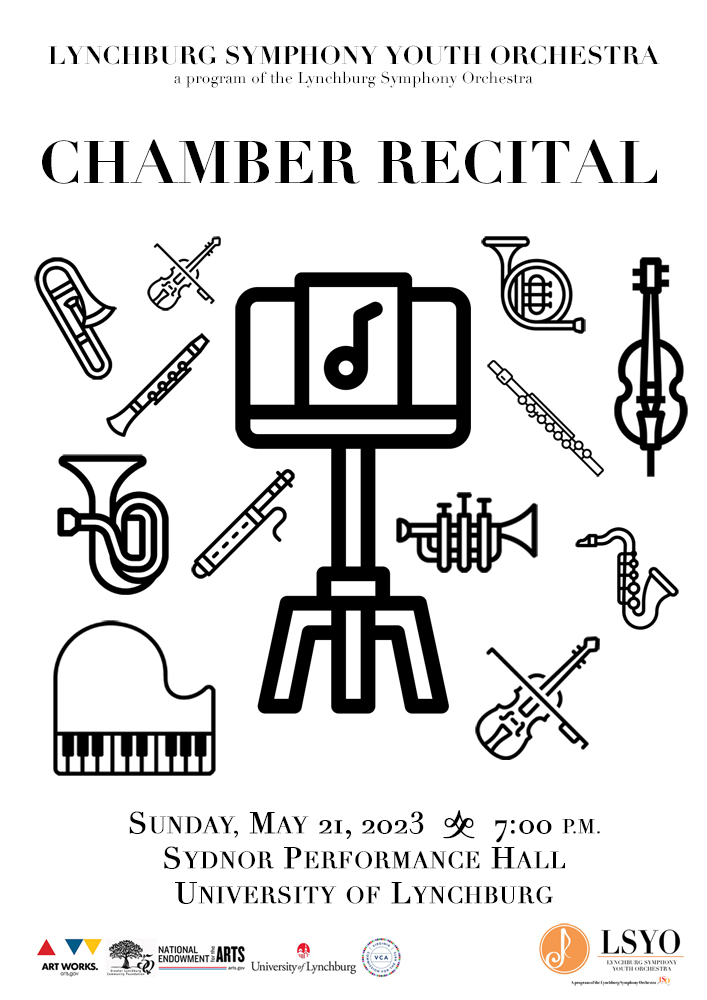 Sydnor Performance Hall
University of Lynchburg
1501 Lakeside Drive
Lynchburg, Virginia 24501
Lynchburg Symphony Orchestra 
621 Court Street
Lynchburg, VA 24504