Thank you for purchasing LSYO sweatshirts!  Sweatshirt sales have closed for 2023 and will return in Fall 2024.  T-shirts will be sold in early 2024.
Fall is sweatshirt season at LSYO!  Our sweatshirts feature the LSYO logo on the front and the Fall ensemble rosters on the back.  Choose from three styles in a variety of colors and sizes.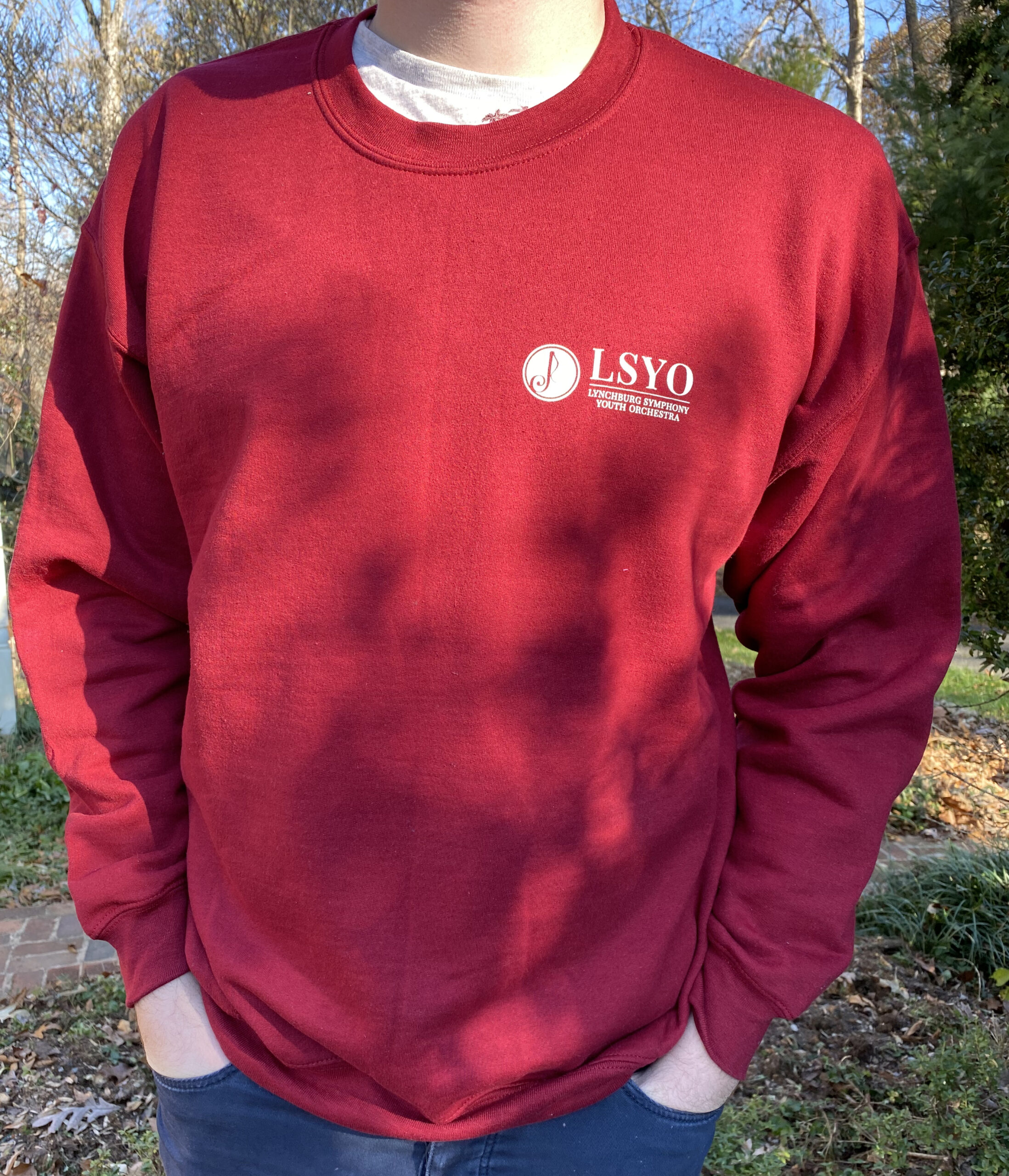 Crewneck
Crewneck Sweatshirt $22.00
Adult and Youth sizes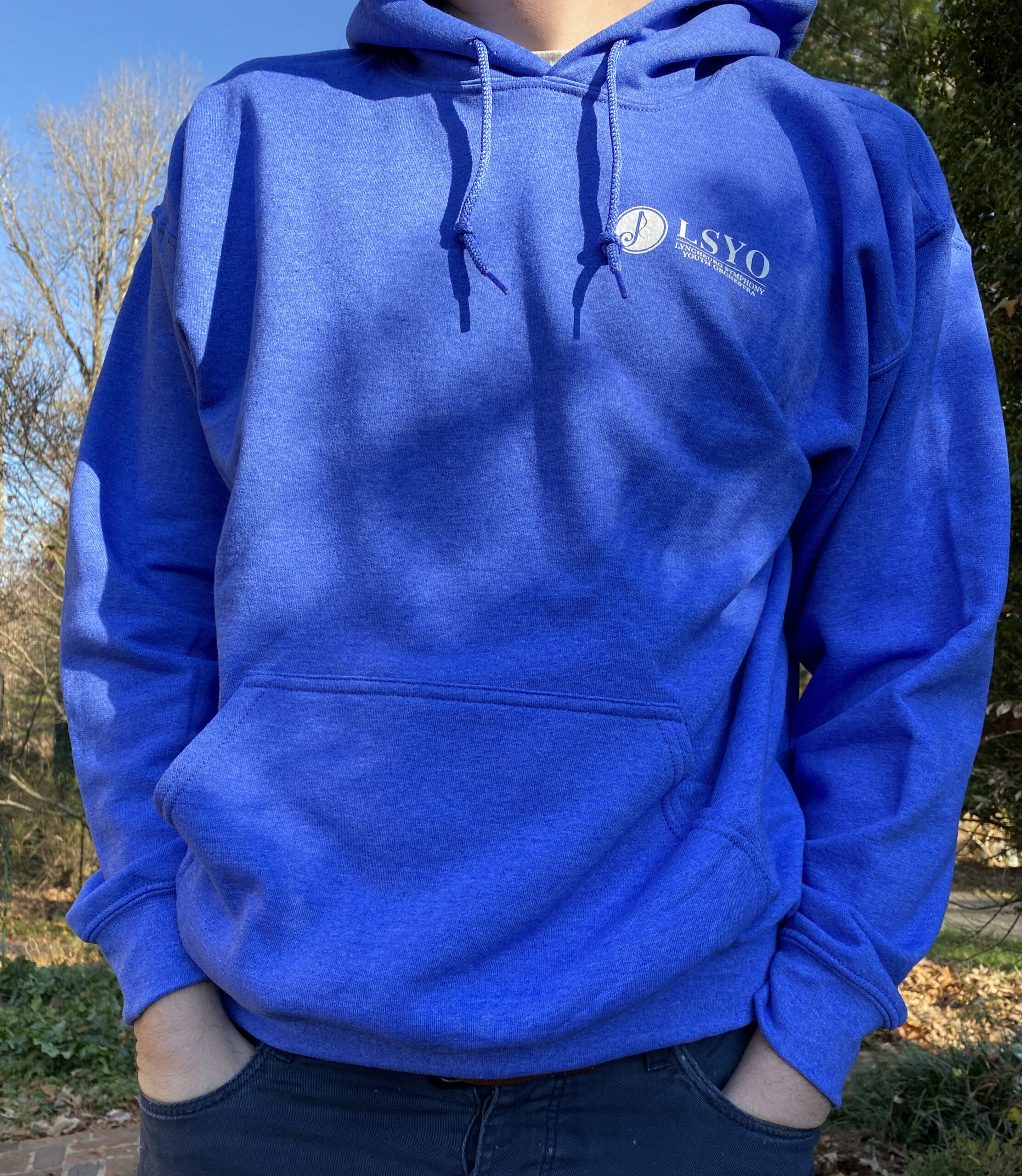 Pullover Hoodie
Pullover Hoodie Sweatshirt $22.00
Adult and Youth sizes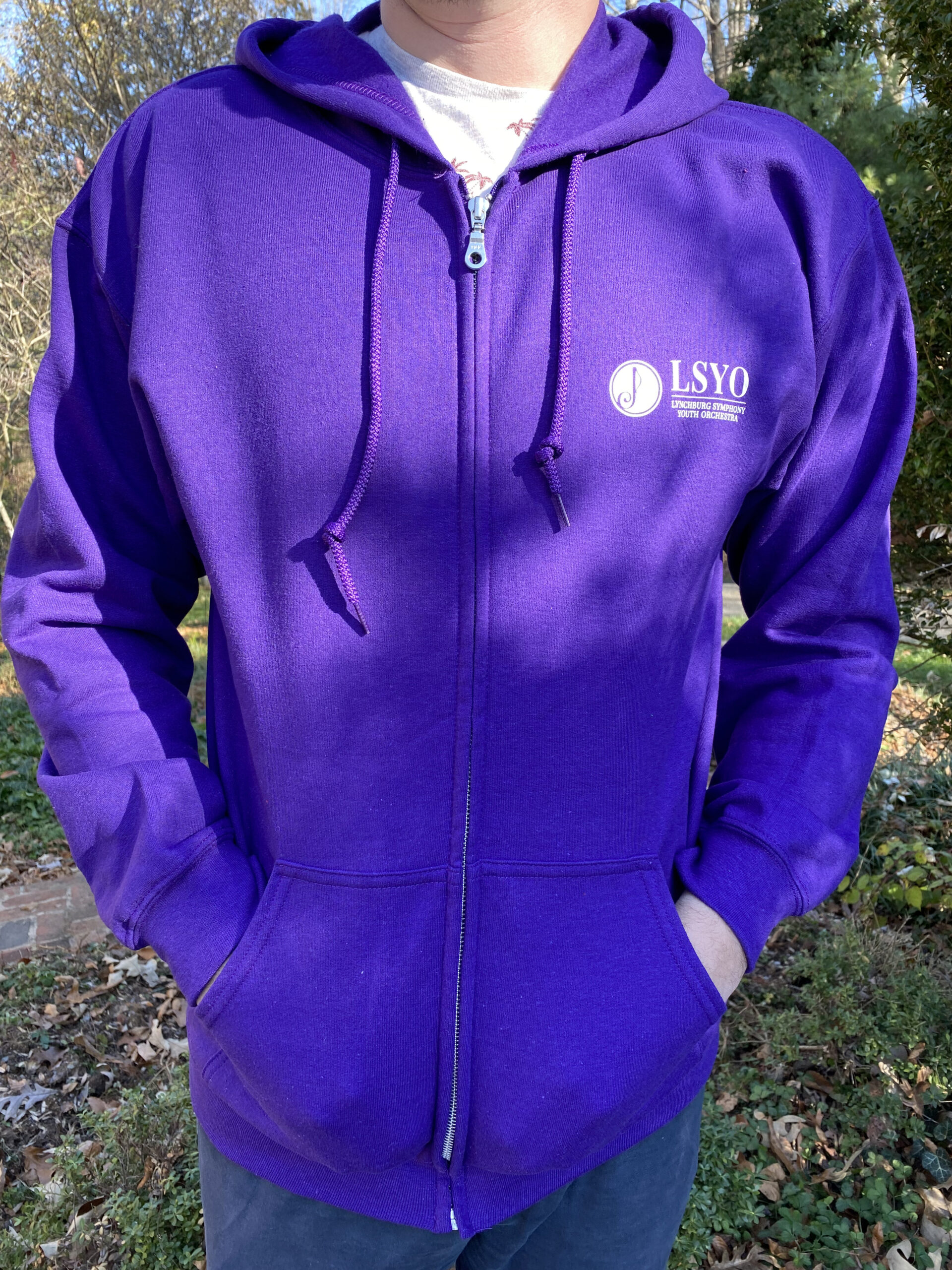 Full Zipper Hooded
Full Zipper Hooded Sweatshirt $27.00
Adult sizes only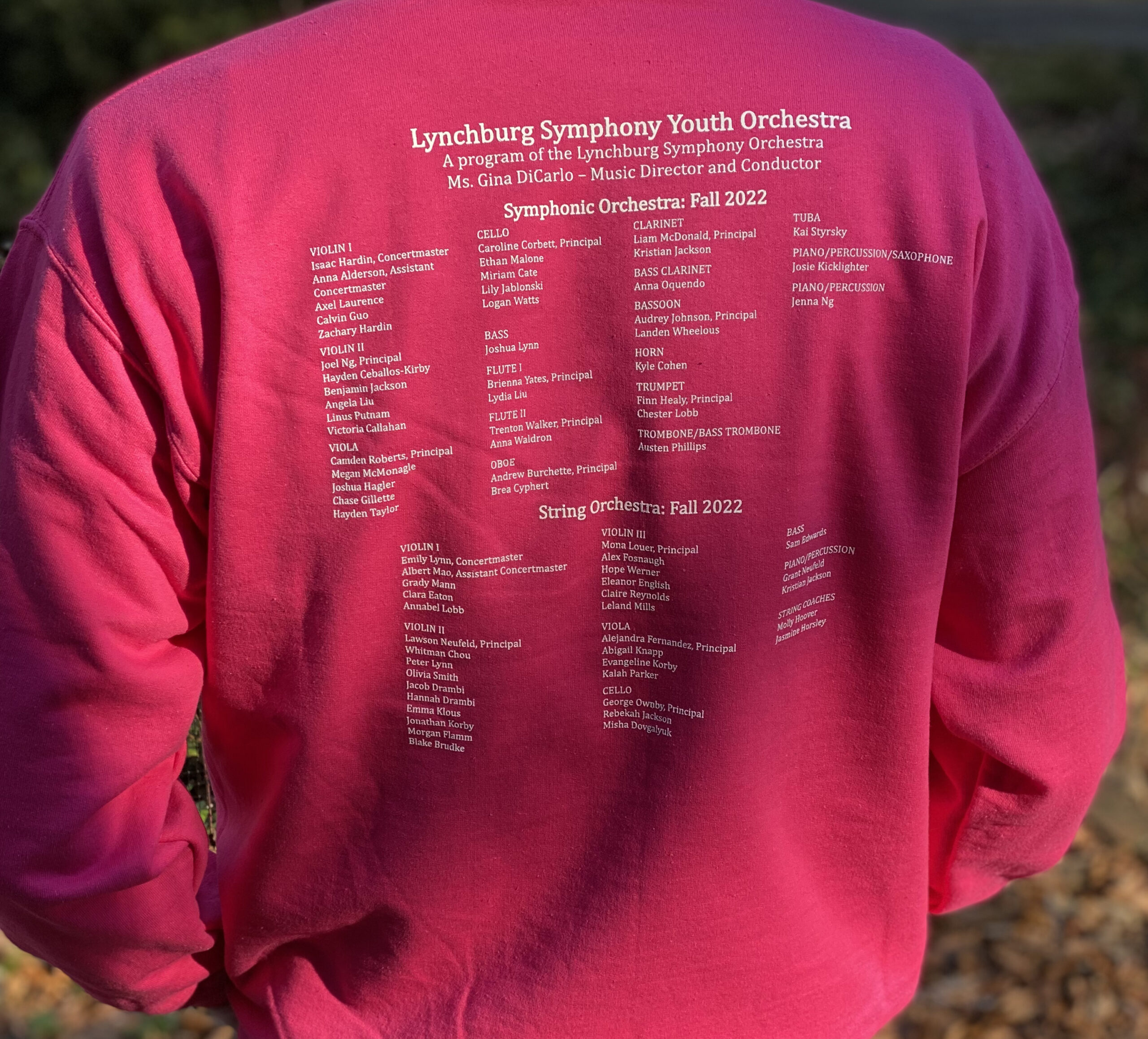 Back of Sweatshirt
Choose from a variety of colors
These sweatshirts tend to run small, especially the youth sizes.  When in doubt, size up!  There will be a few sample sweatshirts at the rehearsal sign-in table to assist you with choosing your size.
Big and Tall sizes are available for an additional cost upon request.  Please contact the LSYO Coordinator to order.
Color Disclaimer:  Actual sweatshirt colors may vary from these sample color charts. This is due to computer monitors displaying colors differently and everyone can see these colors differently. We cannot guarantee that the color sample you see accurately portrays the true color of the sweatshirt.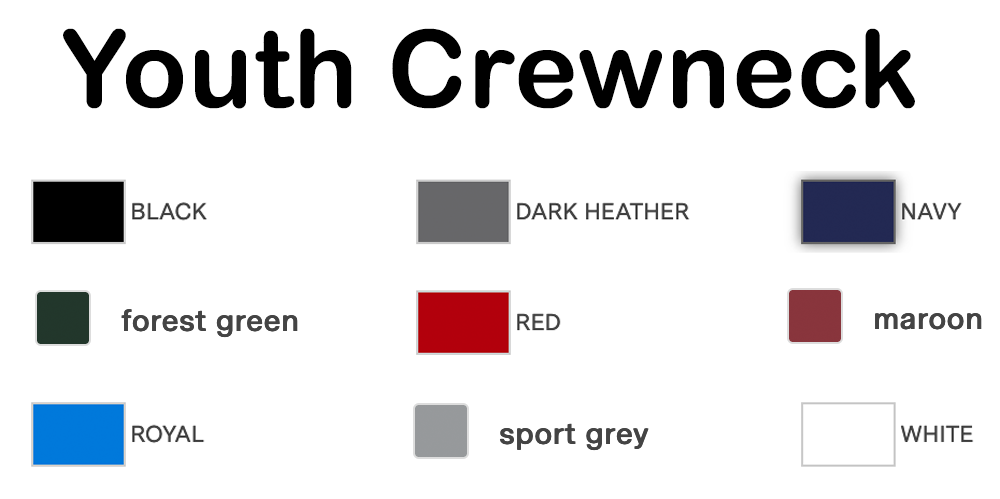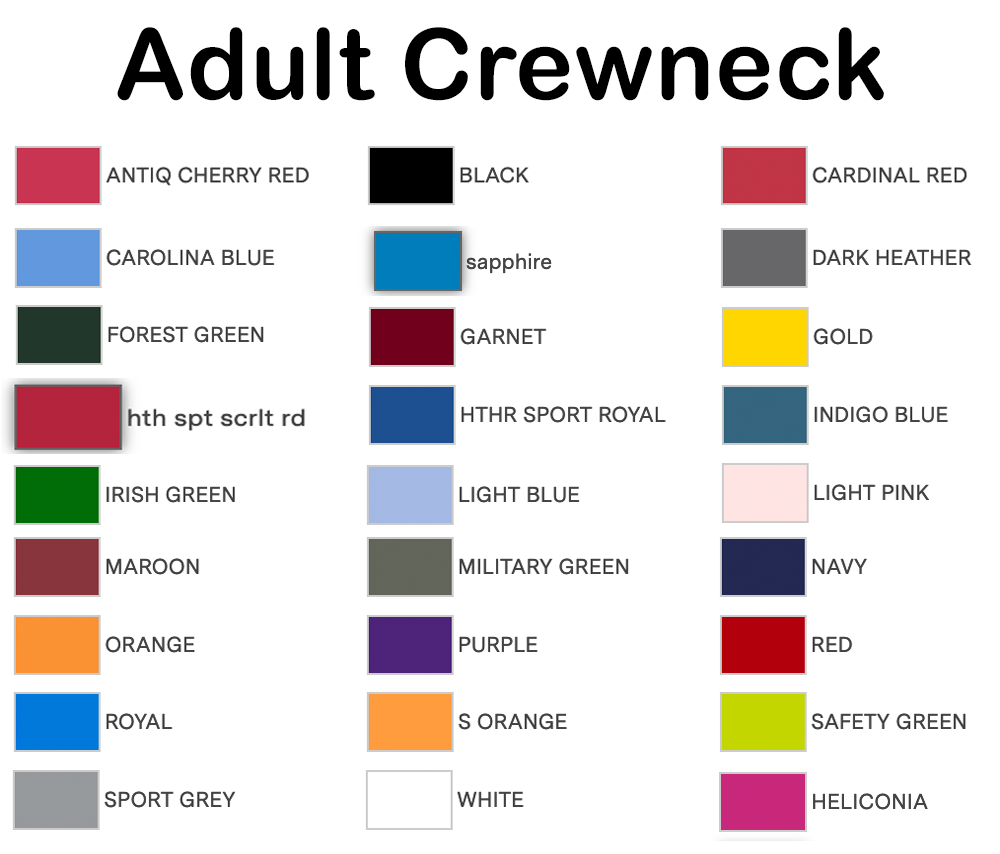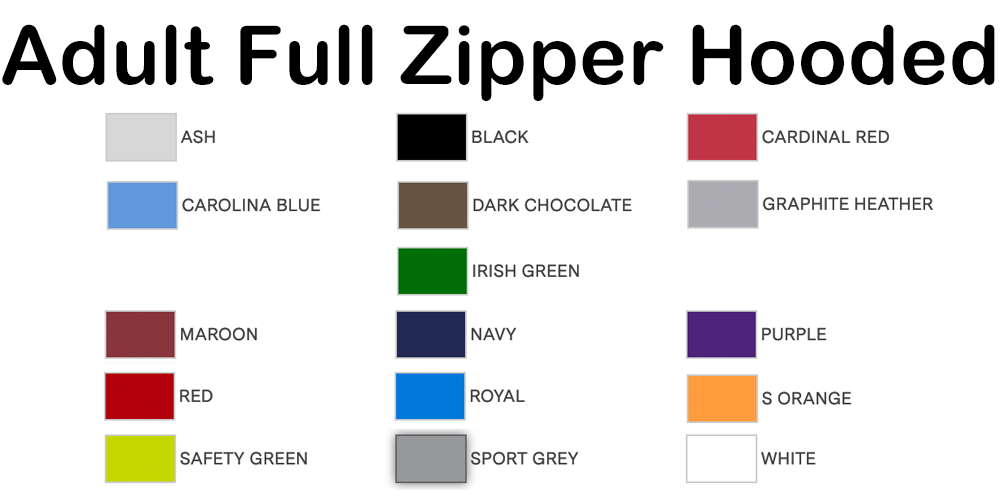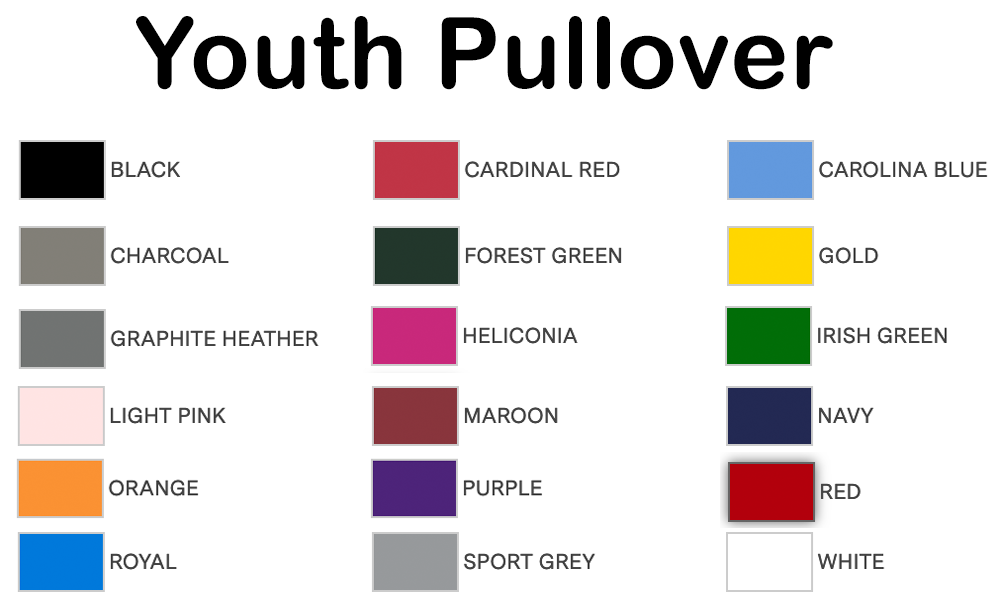 The sweatshirt order form is no longer accepting orders for 2023. (PayPal will return an error message if you attempt to place an order.)
The form will re-open in Fall 2024.
Place your sweatshirt order by October 13.  You will be notified when sweatshirts are ready for pickup at rehearsal.
Lynchburg Symphony Orchestra 
621 Court Street
Lynchburg, VA 24504